Shorts Tipo Anitta


Personal Project
AD: Lígia Fava and Raphael Borges
Illustration: Lígia Fava
CW: Maria Fiuza and Angerson Vieria










February 2020, Rio Grande do Sul, Brazil.
A teenage girl was sexually harassed by an Uber driver. He "justified" his crime by saying that she was wearing "Anitta-like shorts". Yep, Anitta, the brazilian pop-queen 🎤.









In case you're wondering, these are anitta-like shorts 👉👉









It so happens that February in Brazil is all about Carnival✨👯‍♀️ . And Carnival is all about REAL short shorts.
Anitta-like shorts everywhere. The perfect opportunity to state that this outfit - or any other - is not, and will never be, a reason for women to be disrespected. So, we decided to use carnival outfits to make a statement. First, we created illustrations of different mini shorts. 👇👇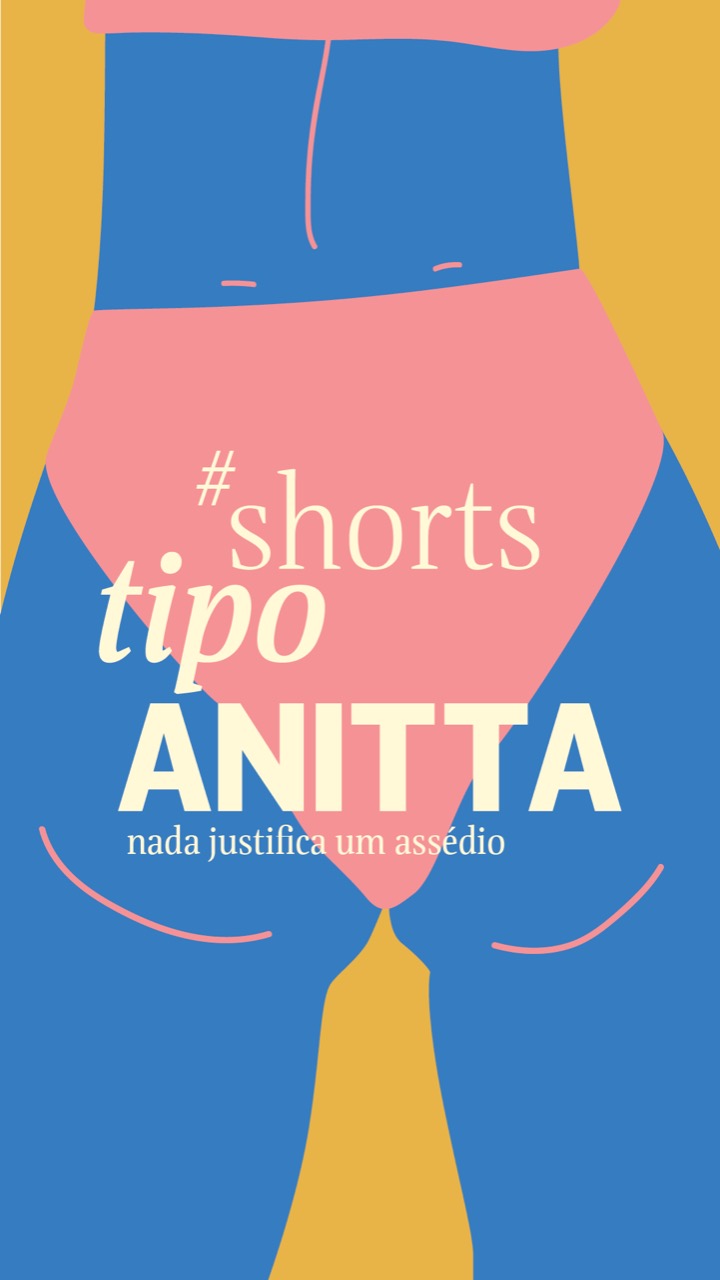 Then, we turned them into stickers, and sent them to influencers, who helped us spread the message. 🗣🗣






What were the stickers made for? Well, to stick on our butts 🍑, of course.



The important thing is that we stated, proudly, that yes: we are all gonna keep wearing anitta-like shorts.
And yes: 💕 we all deserve respect 💕